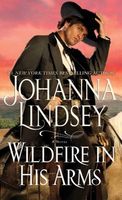 Series:
Callahan-Warren
(Book 2)
With his work in Montana completed now that the Callahan-Warren feud has ended in marriage rather than bloodshed, Degan Grant sets out for California because it is far away from the home he wants to forget--until the US Marshal who saved his life calls in a favor. All Degan has to do is apprehend three outlaws on the marshal's list and turn them over to the law. Easy enough, he figures, for a man no one wants to tangle with.
But then a bold young woman crosses his path. Maxine grew up so pretty and attracted so much unwanted attention in her Texas hometown that events spiraled out of control. She will try anything to escape the handsome, enigmatic gunfighter who intends to turn her over to a corrupt sheriff who will hang her instead of putting her on trial.
Saddled with a sassy, spirited young woman who insists she is innocent, Degan must hunt down a vicious killer and keep an old enemy at bay. But forced into intimate proximity with his beguiling prisoner, he finds his desire sparking into a wildfire of passion, and he can no longer deny that it is time for them to risk confronting their pasts so he can have a chance at a future with her in his arms forever.
Good book. I was fascinated by Degan in
One Heart to Win
, as he filled his role as bodyguard. There was something about him that said there was more to his story than just being a gunfighter for hire. In this book, he is ready to move on, following his plan to go to California, when an old friend calls in a favor. The marshal has some outlaws to capture, but also a family conflict, so he asks Degan to catch them for him. As there aren't too many people willing to tangle with a man of Degan's reputation, he figures it should be an easy thing to do. But things don't go quite as expected when his first capture turns out to be a young woman rather than the man he expected.
Maxine Dawson had been on the run for two years, accused of murdering the mayor of her hometown. Growing from a pretty child to a beautiful woman, she wasn't happy with the type of attention she was getting, and defending herself made things worse. She's certain that she'll be hanged without a trial if the sheriff succeeds in getting her back to town.
I loved the first meeting between Max and Degan, as it really set the tone for their entire relationship. He succeeds in catching her, but Max is smart and feisty and determined to stay free. From the start she really keeps Degan on his toes. Degan is strong, silent and honorable. Initially he plans to simply turn her over to the law and let a jury decide her fate. He keeps her with him while tracking down the other two outlaws, giving him the chance to decide if he believes her story.
It was great fun to see the contrast between the talkative, open and outspoken Max and the silent, mysterious Degan. Her frustration at his silence was obvious, as was his amusement at her efforts to get him to talk. During their travels they slowly get to know and trust each other. I really enjoyed Degan's confusion at her complete lack of fear of him and his reputation and Max's enjoyment of watching others fall all over themselves to do what he wants. I also loved that after two years of surviving on her own, she doesn't turn into a helpless female. There are a couple great scenes where she actually saves his life thanks to her own shooting skills. She also nurses him back to health after he gets injured. I also loved the contrast of the ruthless gunfighter with the man who really likes his creature comforts. The visuals of people hurrying to satisfy his requirements for baths, real beds and dinners were really amusing.
I enjoyed the development of their relationship. Degan has been burned once before and now keeps his emotions well in hand. After suffering through so many unwanted advances, Max isn't in any hurry to settle down with someone who doesn't want her for who she is. Neither can deny the powerful attraction between them, though they certainly try to resist it. The heat builds between them until it bursts into flame. I liked seeing their feelings grow, though admitting it seemed out of the question. Though he has quite the hardened reputation, there is actually a softer side to Degan that Max brings out. I loved seeing those sweet and tender moments because they were so unexpected. When they are forced into marriage, Max is determined not to hold him to it, not wanting to tie him down. I loved their return to Texas, and Degan's protectiveness as Max faces her enemies. I also loved Max's support of Degan as he faces his own past. Their trip to Chicago emphasized how much she had come to care for him. I loved watching her get up the courage to face him about their future, and the way she did it was perfect for the relationship they had. I loved their decision on where to build their life together. I hope that there will be more Callahan-Warren stories.
Besides the building relationship between Max and Degan, I enjoyed the other threads of the story. Degan's past is dogging his heels as his ex-fiancée shows up, trying to get him back to Chicago. Her dogged pursuit of him finally gets explained at the very end, though the reasoning is convoluted. He also has a man on his trail who is looking for revenge for something he blames on Degan. Degan's restraint is amazing, and I loved how Max's protectiveness toward Degan is shown here.
Their pursuit of the other outlaws, one very simple and one very dangerous, was really good. The face-off with the vicious killer and his gang was a real nail-biter, as Degan tried to protect Max and she ends up in the middle anyway. Max's level-headed nature and trust in Degan really comes out in this part.