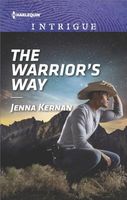 Series:
Apache Protectors: Tribal Thunder
(Book 4)
To trust and protect…
Tribal police chief Jack Bear Den will do anything to stop ecoterrorists. But partnering with disgraced ex-FBI explosives expert Sophia Rivas is trouble even his trail-tested skills never anticipated. Her out-there deductions are blowing up false leads, exposing treacherous lies -- and sparking an attraction too dangerous for even Jack to resist.
By the book was never Sophia's style. To save lives, she has to gamble on her instincts more than ever. If Jack doesn't trust her, she can handle it -- but letting him uncover her deepest secrets is a distraction neither can afford. And with the clock ticking down and disaster about to strike, getting too close may be the last move she and Jack ever make.
Excellent conclusion to this segment of the series. In the previous book,
Firewolf
, it was suspected that the ecoterrorists plan to blow up one or more of the dams above the reservation. FBI agent Luke Forrest brings fellow agent Sophia Rivas to the reservation for her opinion on how it could be done and how to stop it or mitigate the effects.
Sophia is currently on administrative leave after killing someone in the line of duty. She is worried that she could be found at fault and lose her job. That job is very important to her as it is the symbol of how far she has come from her own unhappy childhood on the Black Mountain reservation. She doesn't mind giving advice on what she finds, but she doesn't want to get involved for fear of aggravating the case against her. While at Turquoise Canyon she is partnered with Detective Jack Bear Den.
Jack is a detective on the tribal police force and also a member of Tribal Thunder, a group dedicated to protecting their people. He will do whatever it takes to make sure his people are safe. The closer he and Sophia look at dam security, the more worried he gets. It doesn't help that Sophia also has a target on her back and he must protect her too. Jack is also dealing with a personal crisis, having to do with whether or not he is truly a member of the Bear Den family.
There are sparks of attraction between Jack and Sophia from the beginning. Neither wants to give in to them, as it is a distraction they don't need. Jack is tied to the reservation, with his family and his people his top priority. Sophia can't wait to get off leave and get back to the city where she feels she belongs. I enjoyed seeing the development of their relationship. It doesn't take long for Jack's feelings for Sophia to grow and change from attraction to more. He admires her dedication to her work, her independence, and her intelligence. I ached for him also, because he's certain that there was no way she would ever want to stay. Sophia's feelings for Jack grow also. I loved seeing the support she gives him when he needs it most. I loved how Sophia's time at Turquoise Canyon also begins to help her overcome some of her more negative experiences growing up. I did want to shake him a few times because he doesn't tell her of his feelings when he should have. Instead she believes he's just trying to protect her. I loved the ending, as a conversation with his mother points out the errors he made. His big moment at the end was really terrific. The hint of vulnerability made his words even sweeter.
The suspense of the story was great. If you've read the earlier books, you're very aware of the background, but even if you haven't there's enough of the backstory given that you won't be lost. The worry over the safety of the dams has all of the local law enforcement people on edge, especially since the feds aren't taking their worries as seriously as they should. The tension builds as word comes that something is going to happen soon. The intensity of the final actions, with the fear that it wouldn't work had me on the edge of my seat, especially with the extreme danger that Sophia was in. I could feel Jack's fear until she was found. The wrapup was interesting, not quite what I expected, with some things left hanging. There was also mention of something else going on, involving some missing teenage girls. I hope that this is a lead in to a new series.
Another big part of the book was the final resolution of Jack's questions about his place in the family. It has been a theme running through the books, and it gets addressed in this one. I ached for Jack and his fears that he didn't really belong. I loved that it was Sophia that gave him the courage to face his fears and confront his parents. I had had an idea of what it might be and liked that I was partially right. However, there were some interesting twists to the story that made it even more emotional. I would have liked to see what Jack does with the information he gets.