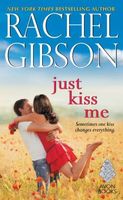 "Hello, Ms. Vivien . . . it's been a long time."
And with those words, Vivien Leigh Rochet nearly melted. It's been years since she last saw Henry Whitley-Shuler. She was a teenager scrubbing houses for a living. He was the gorgeous son of rich parents, not fit for the likes of her.
Vivien had vowed to get out of Charleston, become a big Hollywood star, and stick it to the snooty girls who made her cry.
She got what she wanted -- and more -- but why does her glamorous life seem so trivial?
Henry got out too . . . making it all the way to Wall Street, until a heart attack forced him to trade in his cufflinks for a good set of hand tools.
Making furniture soothes his soul, but escaping the Whitley-Shuler heritage is nearly impossible. And now he's come face-to-face with the one who got away. He's not looking for love. He's not even looking for sex . . . so why is resisting her the hardest thing he's ever done?
Very good book and a fun read. It starts out with excerpts from the diary of thirteen year old Vivien, with all the teenage drama that implies. We hear about the boys in the "big house", the sons of the woman that her mother works for. Vivien has a bit of a chip on her shoulder and it comes out in the way she talks about them all. Her descriptions of them are vivid and it is easy to see things from her point of view. There are similar excerpts throughout the book.
It then switches to present day, as Vivien arrives back in Charleston after learning of her mother's death. She had done what she planned all those years ago - got out and made it big, and is now a famous movie star. But her mother's death devastates her, and she feels like a lost girl all over again. Then help comes from an unexpected source.
Henry has returned to Charleston after his fast paced financial career in New York nearly killed him. Now he makes furniture and does renovations and is much happier. He didn't expect his mother to rope him in to helping Vivien. He remembers what a pain the butt she had been to him and his brother, and isn't interested in spending any time with her now.
I enjoyed the development of their relationship. It starts out just as snarky as it had been when they were teenagers. I loved some of the banter between them as they dealt with those old memories. But Henry also sees the vulnerability hiding beneath the tough façade, and the southern gentleman inside him wants to make it better. When his mother enlists Henry's help in making sure that his brother Spence doesn't get involved with her, he doesn't really want to, but his mom has her reasons. And Henry suddenly finds himself a lot more willing to spend time with Vivien than he ever expected.
There is a steamy chemistry between them that they can't resist at all. What neither expects is that they find they actually like spending time together too. Vivien still has work commitments, but in between she returns to Charleston to work on settling her mom's affairs. She and Henry discover that they have much more in common than they ever thought. I loved seeing them grow closer, though each tried to deny what they were feeling. Then Vivien took her courage in hand and told Henry how she felt, and Henry was too freaked out to realize that he felt the same.
Unfortunately for both of them, Henry's mother is something of a snobby bitch, and has been guarding several family secrets. Henry is aware of them, and has gone along with his mom, until those secrets come back home to roost. Now Vivien is devastated by the thought that Henry has been lying to her all along, and he has no idea how to convince her of his feelings. I loved seeing Spence step in to take care of her, especially since those secrets have affected him, too. Both Henry and Vivien have to come to terms with their own pasts before they can look toward a future together.
I loved the various characters and how unique each one was. Vivien was tough, yet vulnerable. I loved her diary entries and seeing some of the ways she coped with her mother's illness. She also had some pretty vivid descriptions of Nonnie and the boys. Nonnie was the epitome of the Southern society maven, so worried about appearances and reputation. I had a feeling there was something behind the relationship with Vivien's mother, and wasn't too surprised by what it was. I did have a hard time deciding whether her treatment of the adult Vivien was real or just part of her desire to protect the family name. I felt a little bad for Henry, having to deal with his mother's secrets and the hold she had on him because of them. I liked the way he became protective of Vivien, and loved seeing him stand up to his mother because of her. I especially liked seeing him force her to come clean about the family skeletons. I also liked Spence. He's definitely something of a rogue. I felt bad for the pain he was in over the end of his marriage and that he was being so reckless because of it. I hurt for him when he found out the truth and that Henry had never told him. I hope that he gets his own story because I would like to see him get his own happy ending.