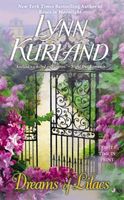 Series:
De Piaget
(Book 15)
Isabelle de Piaget is determined to elude her overprotective family by means of a hasty escape to France. But instead of making a surprise visit to her brother there, she winds up shipwrecked on the French coast with no memory of who she is or how she came to awaken in the dark and forbidding castle of an equally brooding lord.
Gervase de Seger rescues--very reluctantly--the bedraggled urchin he finds on the road and puts her to work where he can ignore her. Unfortunately, he soon realizes that her brother is an intimidating lord who is going to be absolutely furious when he learns that his beloved sister has been laboring as a scullery maid. Yet Isabelle may be the one who holds the key to solving Gervase's most pressing problem: that someone has been trying to finish the task of separating him from his title and his lands.
Finding the truth propels Gervase and Isabelle from the buried secrets of half-ruined keeps to the glittering French court, and to the realization that love can blossom in the most perilous circumstances--and in the most unexpected places of the heart . . .
Isabelle is the youngest daughter of powerful Rhys de Piaget. She is tired of being overshadowed by her siblings and especially tired of being courted as "the other one" when suitors come looking for her sister, only to find her already married. She is intelligent and independent. She receives a letter threatening her family if she doesn't go alone to her grandmother's convent in France. Isabelle manages to elude her overprotective family, dressed as a boy but ends up shipwrecked and without her memory on the coast of France. She is rescued by Gervase, who doesn't initially realize she's a girl and is put to work as a servant.
Gervase is the Lord of Monsaert, oldest son of the family with six younger half-brothers. He left home to travel the tournament circuit because he didn't get on with his stepmother where he made a name for himself with frequent successes. Gervase has a reputation as arrogant, beast-like, and a seducer of women. He returned home after his father's death to take over the estate. His stepmother abandoned her sons for court, leaving Gervase responsible. He is currently recovering, not very well, from an attack where his home was set afire, and he was shot in the leg. Gervase wonders if he will ever recover enough to defend his home and family properly which has made him extremely irritable and hard to get along with. He is not thrilled with having to rescue a ragamuffin servant boy, but can't leave him to die.
Isabelle keeps quiet about who she is once her memory begins to return. She doesn't remember why she was traveling alone and disguised but does finally remember her identity. She is cautious about revealing who she is because of stories she has heard about Gervase from her brothers. Isabelle fails utterly, and hilariously, at being a servant, but makes a place for herself helping with Gervase's brothers. She also pushes Gervase into accepting her help with his healing. I loved seeing Gervase finally figure out that she isn't a boy and also slowly realize that she is no servant either. He fights hard against the knowledge of exactly who she is, especially considering his growing feelings for her. I loved his feelings of doom when he considers what her father and brothers will do to him when they realize how he first treated her.
I enjoyed the development of the relationship between Isabelle and Gervase. She is nothing like any woman he has known and turns his world upside down. I really loved seeing her stand up to his grumpy self and coerce him into doing what she wanted. I loved the chess games and other attempts to part him from some money. I also loved that she saw past his reputation - believed the warrior one, not the womanizing one - to the honorable and caring man that he is. It was terrific that Gervase saw Isabelle for the amazing woman she was. Just the fact that he sees her knows her name, puts him far above any of the suitors that she has had. He is also protective without the smothering she felt at home.
As the danger looms and Gervase receives another threat, his honor demands that he take Isabelle to safety. The arrival at Beauvois was everything I expected it to be, with Nic's relief that she was safe and his attitude toward Gervase. Nic went a bit overboard with his reaction, and I loved Gervase's response. I ached for both Isabelle and Gervase as he left her there. I did like that neither gives up on being together, each pursuing their goals in their own way. The arrival of Miles enables Isabelle to find out what had sent her to France to start with and sets her back on her path. This time she asks for help and also manages a stop at Monsaert to avoid a "storm." I loved the dynamics among the various males at this point. The mystery picks up quickly as the group travels to the abbey and then to court. The final confrontation was intense with revelations of motivation and opportunity. There were some surprises and some confirmations of suspicions before the bad guy met his end. I loved Isabelle's part in protecting her man. All that is left now is for Gervase to win his lady. As always, the men's need to nearly kill each other to prove their worth is frustrating and amusing to the women involved. I hope to see Miles get his own story soon.