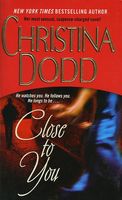 Series:
Lost Texas Hearts
(Book 3)
Who knows the truth about her family?
Who wants to keep her past hidden forever?
Caitlin Prescott was only a baby when her parents disappeared. Adopted by a wealthy Texas oil family, she became Kate Montgomery, and grew up with no memory of her parents or her two older sisters and brother, who have been searching for her, hoping to right a terrible wrong that was committed twenty-two years ago in a small Texas town.
Now an ambitious young news reporter, Kate realizes she is being stalked soon after landing her dream job at an Austin TV station. Why did a car try to run her down? Who would want to kill her? Turning her precarious situation into a story, she takes on a bodyguard and follows him on the job. But she didn't plan on the cool, blade-sharp strength of Teague Ramos or the attraction that sizzles between them. When Teague connects the death of an Austin socialite to unanswered questions about Kate's childhood, she finds herself unlocking dangerous doors to her past. Now, with only her mysterious bodyguard to protect her, Kate is on a high-stakes chase that may lead her to the family she has never known -- or into the trap of a ruthless killer.
Good conclusion to the series. I read the first two books years ago, so it was great to finally get to read this one and get closure on the mystery. It opens with the scene of Kate's adoption, which you can immediately sense is not on the up-and-up. It then moves on to Kate as an adult, beginning her long anticipated career as a television reporter. While taking the "newbie" job of reporting on a hurricane, she comes to the attention of the man responsible for the deaths of her parents and the splitting up of her siblings. He recognizes her because of her resemblance to her mother. He arranges for her to be hired at the station in Austin and to be assigned to work stories at the capitol. His motives are most assuredly not good.
I really liked Kate. As she begins her job, she has to deal with jealousy and attitude from her coworkers, who think she has bought her way into the position. I loved her determination to show them that they are wrong, and how hard she works. I loved how observant she is and how that enables her to find ways to relate to everyone she talks to. She also has a stubborn streak that comes in handy during her pursuit of stories but also causes her to take some unnecessary risks later in the book. She has a loving relationship with her mom, though she admits to sometimes wondering about her birth family.
When Kate leaves work one night and discovers her tires slashed, she's disturbed but not worried. But when she is nearly hit by a speeding car, Kate has to admit that she may have picked up a stalker. Her boss sends her to do a story on the head of security at the capitol as a cover for the man serving as her bodyguard until the stalker is caught. The meeting between Kate and Teague is slightly contentious and very heavy on sparks of attraction flaring between them.
Teague is a man with a dangerous aura about him. He had a miserable childhood and grew up in a gang, fighting and doing drugs. He turned his life around after joining the Marines, then started his security company. He is a ladies' man, well known for his avoidance of commitment. He is cynical about people, especially those who come from money.
I enjoyed the development of their relationship. Teague is super-protective of Kate, and not just because she's a job. She fascinates him the way no other woman has before. I loved the way his employees could see it, but Teague was in complete denial. But Teague was also a man haunted by his past, a past that made him believe that he doesn't deserve a relationship with a decent woman. Kate is just as intrigued and attracted by Teague. His air of danger appeals to her, and she spends a lot of time trying to find a way to get him to sleep with her. She has a brief period when she witnesses the violence he is capable of, and it disturbs her enough that she pushes him away. I loved his patience and understanding as he finds a creative way to get her to relax around him again. They part ways when they believe that the stalker has been identified, but neither can get the other off their mind. But something happens that makes Kate believe that she is still in danger and Teague agrees. I loved how it gave them the excuse they needed to get back together. At this point, Kate is also determined to get past Teague's walls. One way is to take him home with her and introduce him to her mom. I loved this scene. I was laughing out loud at what appeared to be Teague's complete fear of Marilyn. As the days went on, Kate and Teague got closer, but there were still some serious issues between them. Kate knows that she has fallen for him, but doesn't know how he feels about her. Then his overprotective attitude has him making some rather boneheaded mistakes that hurt and anger her. Even after nearly losing each other, Teague still tries to push her away, though the last attempt backfires on him. I loved seeing Kate take the initiative to clear things up between them.
The suspense of the story is really good. We know from the outset that the senator is the man behind the trouble, but the details of why and how are still unknown. Besides the fact that he is responsible for her parents' death, there is a definite creep factor in his attitude toward Kate. The way he watched her around the capitol really made my skin crawl, and even she sensed that something wasn't quite right. Though Kate and Teague initially discounted the wild story told to them by the senator's wife, later information made them reconsider. This sent them on an investigation that put Teague, especially into the senator's crosshairs, resulting in an almost deadly attack on Teague. Kate's insistence on getting involved probably saved his life, but also caused Teague to interfere in her job. This, unfortunately, brought Kate's stubbornness out and she did something monumentally stupid. If it weren't for the fortunate, though oddly carried out, intervention of Kate's two sisters and their husbands, it would have ended very badly. Instead, the end was an incredibly intense series of events that brought long-awaited justice for what had happened to the Prescott family. There was a slightly weird scene involving the deceased, but it too brought closure of a sort.
The reuniting of the siblings was satisfying. I liked the support that they all provided to Kate when Teague was injured, and their inclusion of her mother into the family. The epilogue was great, though I am left wondering if their brother Gabriel has ever had his story told. I am curious about him.